News
Posted by James Powell on
This year's Made In Cornwall Christmas Fair is due to take place this weekend - Friday 1st & Saturday 2nd December 2023, in the magical setting of Truro Cathedral. 
Posted by James Powell on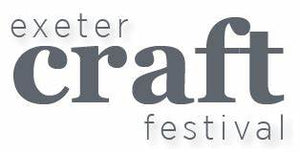 Thursday 6th, Friday 7th & Saturday 8th of July is the wonderful Exeter Craft Festival. Jimagination Creations will be trading there in the usual spot - stand #73, the end of the row facing the Cathedral entrance by the path leading up to the rest of the show. Look for the iconic surfboard chair outside (weather permitting!). So, for this reason, anyone ordering any of the great Jimagination Creations from the website, will have to wait until Jim returns on Monday 10th July, before any orders can be processed and sent out. Or if you are in the Exeter area...
Posted by James Powell on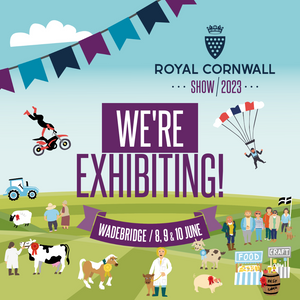 Jimagination Creations will be exhibiting at The Royal Cornwall Show 2023 in the South West Arts & Crafts Marquee. Find our wooden giftware and practical wooden products in the top right end of the tent. 😊
Posted by James Powell on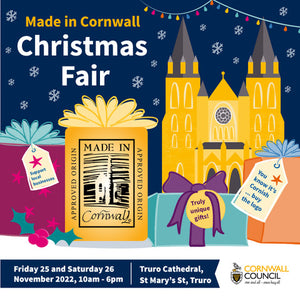 The Made In Cornwall Christmas Fair is back in Truro Cathedral - Friday 25th & Saturday 26th November 2022
Posted by James Powell on
Jimagination Creations will be trading at the Stockbridge Town Hall Contemporary Craft Fair, Hampshire - Sept 23-25th 2022
---