News — display
Posted by James Powell on
Jimagination Creations would just like to thank everyone who stopped by the stall in the South West Arts, Crafts & Design marquee at the Royal Cornwall Show this last week. Despite the weather being not-so-great at times, it was still a great show. Thanks for all the positive comments about my work. It is very much appreciated! Just a reminder that if you are visiting my site looking some of my amazing chopping boards, then sorry! But I don't sell them online as each one is a unique one off board, and if I have them my website I cannot...
Posted by James Powell on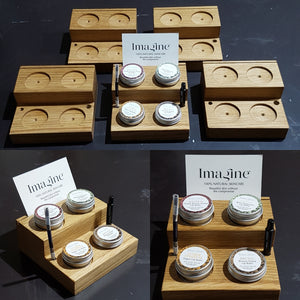 Jimagination Creations has been working with some local businesses recently, read on to find out more...